Hello crafty people!!!
I am so excited to bring you a new project today featuring Miss Kate Cuttables files and Peachy Keen Stamps!
Now, I cannot tell you how much I LOVE how these two companies and I love them even MORE when they are put together!
Here are the two Peachy Keen sets I used:
(The Sampler is a REALLY good way to start out with PKS. There are 9 stamps in this set and with a little creative stamping you can use each face for so much more than just what they are intended. For example: I used one of the 'kitten' faces and the short, 'bunny' whiskers to make a front-facing bunny face - it worked great! AND this set is a bargain at $9.99 - the Wisecrack sentiments I used are also on sale for $8.99. That is TWO PKS stamp sets for under $20!)
I had this AWESOME idea to make some eggs into bunnies for Easter! I saw the little feet in the Wisecrack sentiment set and the whole idea just came together!
Since I wanted to use the PKS stamps instead of the original faces on the eggs I used the "Ungroup" tool to split the little face details from the larger egg shape and then deleted them. Aaaand...BAM you have an egg shape ready to be stamped!
I was going to use one of the more EGG-centric (hah!) sentiments, but I did this card at a crop and as people were passing by all I could hear was "Oh my gosh, that is TOO CUTE!?"....so this sentiment was meant to be.
________________________________
(In case you were wondering how I made the ears: I used one steel-rule die of a leaf and cut it several times. I used the open space in the middle of the die as a stencil and I colored the ears through the die with Stampin' Up! markers so it would make perfect little ears!)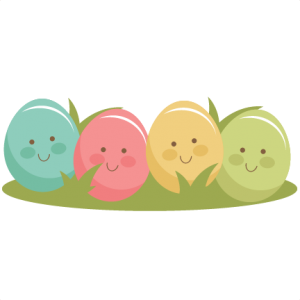 (You might also be wondering how I got this file that has FOUR eggs to look right with only THREE eggs. Well, I eliminated the fourth egg shape before cutting and then, I took the base and just trimmed off the excess to only fit three eggs - PRESTO!)
_______________________________
Well, I hope you enjoyed this little Egg-stra SPECIAL card inspiration!

EACH DAY

Miss Kate Cuttables

is giving away a file to

EVERYONE

who comments and Follows on the Design Teams' hop post. Be sure to comment on THIS post and FOLLOW my blog!!

For your FREE file code, email TheScrapbookingQueen1@gmail.com (after commenting and Following my blog - this will be confirmed before code is sent)

GRAND PRIZE

by

Miss Kate Cuttables

is a

$25.00 Gift Certificate

to someone who hops with us each day this week by commenting and following each blog on the hop.

Don't miss any days in the commenting and following to be sure to be in the drawing for this awesome prize!

EACH DAY

Peachy Keen Stamp

s

is giving away a

$25.00 gift certificate

! One person will be chosen who has hopped to each blog for that day, left a comment on each blog, and FOLLOWED each blog.

GRAND PRIZE

by

Peachy Keen Stamps

is a

$75.00 Gift Certificate

to one lucky person who follows the hop each day, comments on each blog post, and Follows each blog. Don't miss any days in the commenting and following to be sure to be in the drawing for this awesome prize!

For extra chances at the

GRAND PRIZE

,

LIKE

Miss Kate Cuttables Facebook page and

JOIN

the Miss Kate Cuttables Galleria Facebook Group. Don't forget to

LIKE

the Peachy Keen Stamps page on Facebook and join The Peachy Place group too!