Hello friends and visitors! Britt here today to share the project I made using Miss Kate Cuttables SVG files and some of the newest Xyron adhesive products!
I was so excited to receive a selection of Xyron goodies to use and, as I have come to expect over the years, they were really easy to use, quality products.
I was really inspired by one of the February freebie files called "Flower Group". I love how sophisticated it was and I knew instantly what I wanted my card to look like!!
After cutting all the pieces of my card, the assembly of my images was easy using my Xyron 3" Sticker Maker for the small pieces and the Edge-to-Edge Glue Stick for the words.
I knew I wanted the large labels to have a really strong hold (to make the card sturdy) so I used the Xyron High Tac tape to assemble the large piece and I even reinforced my pop dots with it!
As you can see, the flowers in my design were very intricate and it was a breeze to get that edge-to-edge adhesive - even on the smallest,finest cuts - with the Xyron Sticker Maker. I also love that the new design for the Sticker Maker is recyclable! There are instructions right on the box of how to disassemble and recycle the packaging of the Sticker Maker after you've used all the adhesive!
Take a look at the amazing Miss Kate Cuttables SVG files I used for this card: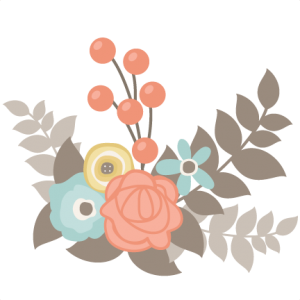 _____________________________
I hope you'll stay tuned into the Miss Kate Cuttables and Xyron blogs for the rest of the week. There will be LOTS of inspiration and ideas using products from both companies!
Xyron Facebook:
Xyron Blog:
Xyron Website:
Miss Kate Cuttables Blog:
Miss Kate Cuttables Store:
Miss Kate Cuttables Facebook Page:
Thanks so much for stopping by and I'd love it if you followed my blog! I have lots of inspiration to share with you the rest of this year!
Later queenies!